Finance
Financing For Property Investors – Buying to Let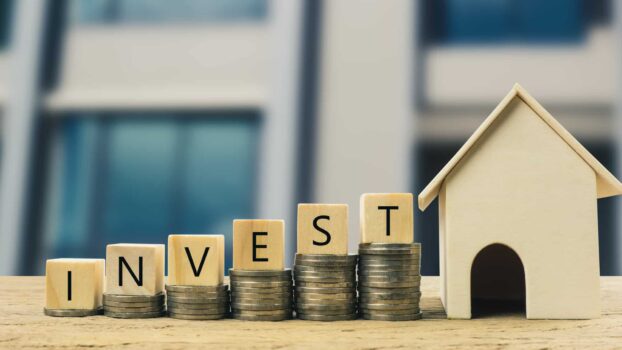 In this time of rising mortgage rates, in the current unstable property market, you may be rethinking your existing and prospective investments. Is now really the best time to buy properties to let? You may not think so, but the answer is yes. First time buyers are struggling to secure mortgages, and the cost of living crisis means that renters often don't have the circumstances to save for a deposit. Simultaneously, as the property market gets more challenging, landlords are selling up and quitting the rental market. Therefore, at the same time as a depletion in supply, there is an increase in demand. While it's bad news for some, it's good news for investors looking for property suitable for buy to let projects!
In other good news, there are also financing options available that are designed to help investors pursue their goals and gain success. Every financing option is designed to suit a particular investment situation, and logically brings with it both advantages and disadvantages. We will go on to consider one of these many options now: buy to let mortgages. With this knowledge, and an understanding of the pros and cons, you can get a head start in your research into the best financing solution for you
The Finance to Help You Buy to Let
Why buy property to let? Demand for rental properties is high right now as renting is a popular lifestyle choice for those who don't want to be tied down. It is also a necessity for those who can't afford to buy a property. Therefore, in many ways renting a property has never been easier.
What is a buy to let mortgage? A buy to let mortgage gives you the funds you need to buy properties as investments, for homes that you can rent out in the future. They are different to standard residential mortgages, so therefore the rules are slightly different. Therefore, make sure you know the details of what you're agreeing to in order to avoid any trouble in the future.
What are the advantages? A buy to let mortgage gives you the funding you need to benefit from the income that rental property can bring. The rent that your tenants pay will cover the mortgage you owe while also leave a little bit extra income every month.
What are the disadvantages? The minimum deposit is higher than what you would expect from a standard mortgage, usually around 25 per cent of the property value. The rates are usually higher too, due to the fact that tenants are viewed by lenders to be higher risk than owner occupiers.
Rely on the Experts
It's understandable it the information we've briefly examined makes the idea of investigating property financing feel overwhelming. There are so many different lenders bidding for your attention and your money. No doubt they will guarantee that they are going to give you the best deal for your money, but can you really believe them? How can you make wise financing decisions regarding your buy to let investments? How can know for sure that you are getting the best deal when you go to secure financing support for your buy to let projects? While it's true that doing a certain amount of research will help you get started, it's always best to turn to the experts. In a similar way to you turning to an estate agent for letting expertise, or a builder for construction suggestions, consult property financing specialists, like Propp, when it comes to comparing financing deals. When you do, you can be sure to get the best one.