Finance
Independent Financial Advice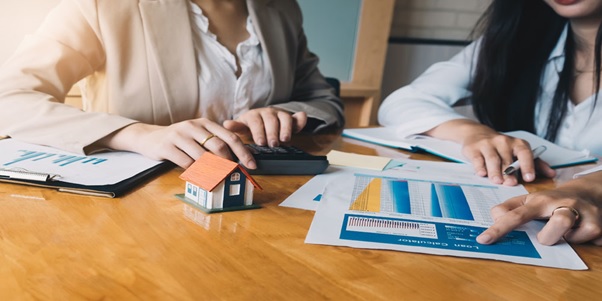 Professional, Independent Financial Advice
There comes a time in everyone's life when they will need solid financial advice. This is especially true when going through a significant life event. Anything from buying a home to considering retirement will require you to seek financial planning support.
What Is an Independent Financial Adviser (IFA)?
When you start searching for financial advice support, you'll come across Independent Financial Advisors. But if this is your first foray into the world of personal finance, you might be at a loss about what an IFA actually is.
An Independent Financial Advisor will do what it says on the tin. They will offer you independent advice concerning financial matters. They can discuss and recommend financial products for everything available on the market. IFAs are subject to regulation by the Financial Conduct Authority (FCA). This means they have to meet strict requirements for qualifications and competence.
What Areas Can an IFA Provide Advise On?
Your Independent Financial Adviser can offer support and advice on a wide variety of financial matters. These include:
·         Pensions 
Covering how to build and increase your retirement fund, when to take it, how to take it, and whether you should transfer it.
·         Savings And Investments 
This covers ISAs, Investment Bonds, and deposits, among other things.
·         Taxes 
From whether you are paying the correct tax to helping you improve your books.
·         Protection Cover 
Helping you put in place and ensure income protection and life cover at the best cost possible.
Why Are IFAs Different from Other Financial Advisers?
There are actually two different types of financial advisers. Along with Independent Financial Advisers, there are Restricted Advisers too. IFA's can give you unbiased advice covering all financial products available. Where Restricted Advisers can only offer you advice and support on a very limited range of products. That's because they specialise in one area, like pensions or tax. Meaning they can only offer advice on the products in that area.
If you want advice covering the broadest range of products available and giving a complete view of the market, hiring an IFA is the way to go.
What Are the Benefits of Using An IFA?
As we've covered, an Independent Financial Adviser gives you support, advice, and guidance specifically on your finances. The advice they provide can be completely generalised if need be. But it can also be a specialist, narrowing down their guidance on areas of finance like inheritance, mortgages, pensions, and ISAs.
While you might be tempted to opt for a Restricted Adviser because you know exactly where you need your financial advice directed. But there are plenty of benefits to choosing an IFA instead:
An Independent Financial Adviser can actually help you reduce the tax you pay.
They can bring your awareness to all of your tax-free pensions and allowances.
If you're unsure about the future, your IFA will help you make a robust plan for the future and set goals for you to get the best out of your finances.
They'll help you grow the overall value of your pensions and/or investments with a diverse portfolio that is regularly reviewed.
More than anything, an Independent Financial Advice offers you sound advice. They will help you make better decisions with your finances.
What Can You Expect When You See a Financial Adviser?
The first thing that will happen when you seek support from an IFA is something called a 'fact-find.' A 'fact-find' is where the adviser will discuss and gain information about your current financial circumstances, lifestyle, future goals, and your budget.
Once this fact-finding mission is done, they'll be able to better advise you on the support or actions you need to take. Your professional IFA will extensively search the market for the best financial options using the information collected. This will be presented in a collated written report with the products and clearly outlined reasons why they're a good fit.
Then it's down to you to ask further questions to help you narrow down the right path to take. Once you've made your decision, your Independent Financial Adviser will help you put your plan into action straight away and support you along the way.
Gale And Phillipson Professional Independent Financial Advice
At Gale and Phillipson, we offer our independent whole-of-market financial planning and investment management services to corporate, personal, and trustee clients. Our comprehensive services are excellent at helping you reduce your risk, costs, and tax while increasing your overall return and peace of mind.
Our Services
Our consistent mission is to deliver the best possible financial planning and investment management services to add value to our clients. And dating back to 1904 means we have a long history and excellent reputation for providing financial advice that works now and into the future.
We provide services that cover a multitude of needs and complexities, such as:
Financial planning covering a broad range of requirements that is concentrated on providing excellent advice and support.
A discretionary multi-asset investment management service that is tailored to your needs.
Along with advisory investment management, set up a portfolio that matches your risk profile and objectives.
Innovative wealth management services that cover financial planning, wealth management, and cash saving services.
What Sets Gale and Phillipson Apart?
The team at Gale and Phillipson has experts from investment and high net worth banking, along with those from legal and wealth management backgrounds. This makes us well-placed with years of experience to help you make well-informed and intelligent financial decisions.
We offer a tailored personal service with advice catered specifically to your needs and financial objectives. And our continued professional development scheme means that our team is constantly striving to stay in the know of the latest financial services and changing legislation.